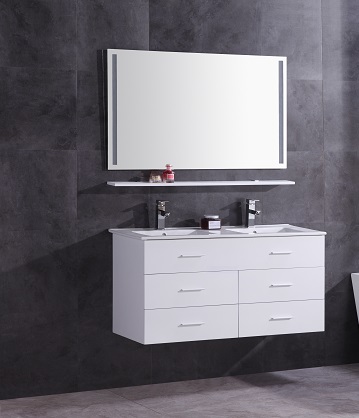 T9126A-W
Wall mounted solid wood double vanity in white with a porcelain basin and counter top and 4 drawers. Includes pop-ups.
SKU CODE: T9126A-W
DIMENSION IN INCHES: 48.0 x 23.5 x 18.5
Inquire: (905) 829-0556
Since we carry unique one of a kind reclaimed and antique wood pieces, our entire range of products are not available on the website. To view our entire comprehensive inventory please visit our store.